Hiking Tips for Beginners
The wilderness is calling. Looking to try something new? Hiking is the perfect activity that is sure to get you and the whole family outside enjoying nature. We've come up with a list of useful tips to help prepare you for any upcoming nature exploration!
1. Dress in Layers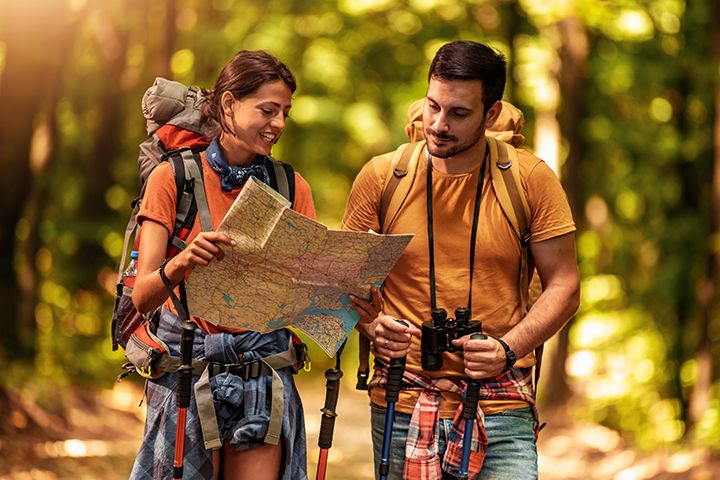 Temperatures can vary throughout the day. When you're hiking, especially in the Northeast, the weather can often be unpredictable. Therefore, to enjoy your time in nature to the fullest, consider dressing in layers so you can adjust your clothing as needed. Rain showers in the woods can be fun, but they can be even more fun when you've brought along adequate raingear.
2. Research Trails Ahead of Time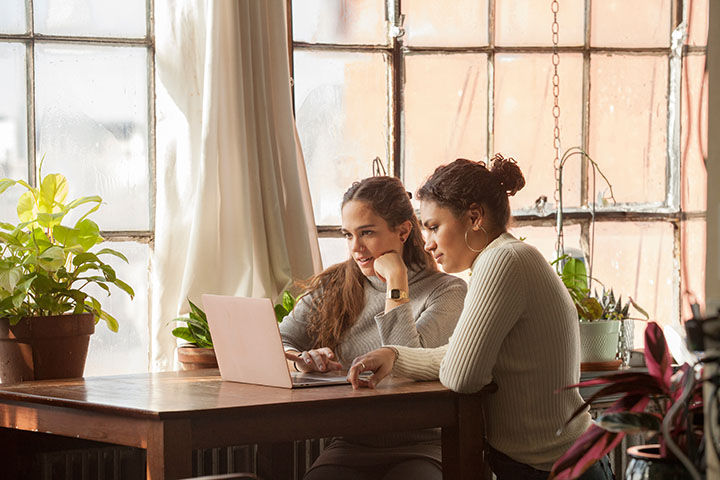 If you're getting into hiking, you should do some research ahead of time. It can be said that not all trails are created equal. We are lucky that the Northeast is home to a plethora of beautiful mountains and hiking trails. Whether you're new to the activity or a seasoned Adirondack 46er, there are numerous trails that cater to all levels of experience and provide some breathtaking views!
Additionally, there are several books and online resources that can assist you in deciding on a trail. Oftentimes, these guides include the estimated length of time, distance, and difficulty level.  AllTrails is a great online resource specifically meant for hiking. You can access this resource online for free and there is also an app you can download on your phone!
3. Hike with a Partner or Group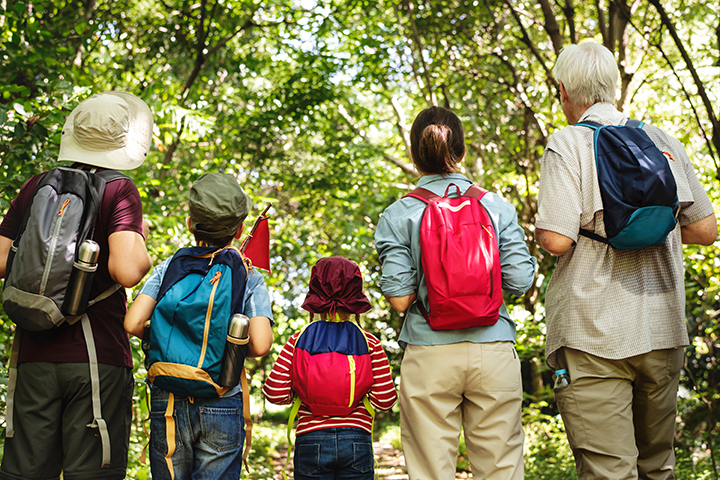 At Alpin Haus, we believe the more the merrier, especially when it comes to hiking! No matter your skill level, it is always great to explore with others that also share your love of nature and the outdoors. We totally understand how flying solo can be a great way to relax and find peace, but hiking with companions is a great option because it is livelier and safer. Another bonus of hiking with others is that it allows us to create memories with those we hold dear as well as meet new people with similar interests in the outdoors. If you're new to hiking, consider bringing along the fam or enlisting a buddy!
4. Happy Feet = Happy Hiker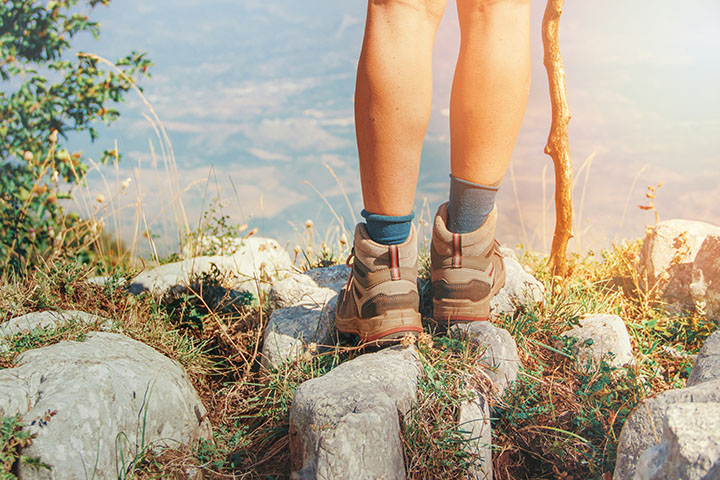 Proper footwear can contribute to an enjoyable outdoors experience. For beginners, a lightweight and comfortable pair of hiking shoes should be great to start with. However, a heavy-duty pair of hiking boots could be a good option once you build up your hiking skills and take on trails with rockier terrains.
If you have the time and ability, a pro tip is to break in a new pair of hiking shoes before you take them out on the trail. Try wearing them around the house, going on short walks, or even while you're running errands. The more broken in your shoes are, the happier your feet will be!
Additionally, when it comes to footwear, we should also touch on socks. Consider wearing a pair of Darn Tough hiking socks. They're moisture wicking, so they will help keep your feet dry and comfortable while out on the trail!
5. Learn to Leave No Trace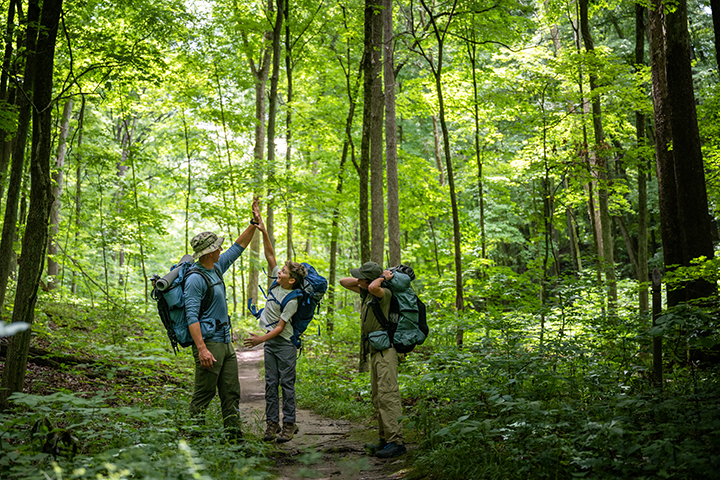 The natural world is beautiful and as fellow nature lovers, we want to preserve our forests and National Parks by leaving no trace. It is a fun way to participate in eco-friendly practices as a hiker and be a part of a growing community!
6. Fuel Up Before You Go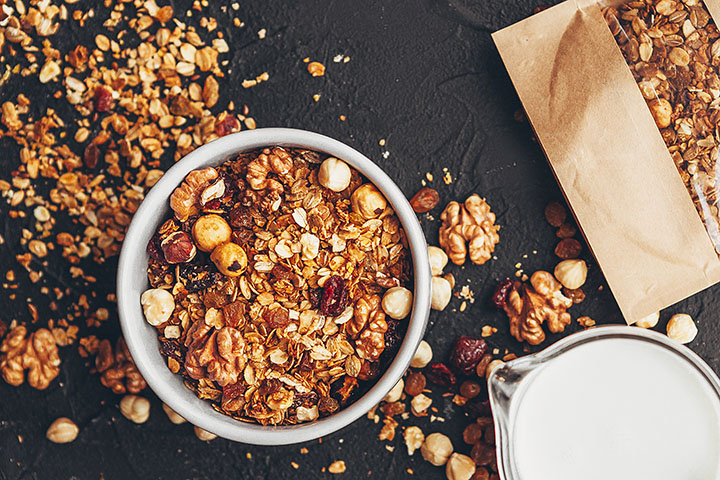 When it comes to hiking, food is in fact fuel. You should plan to eat a healthy meal packed with nutrients before your hike. This will help keep you feeling your best while on the trail. Some great pre-hike meal ideas include snacking on whole-wheat toast or cereals, yogurt, brown rice, or fruits and vegetables. Complex carbs are great to eat beforehand as they are easily digestible and provide steady energy.
7. Pack for Success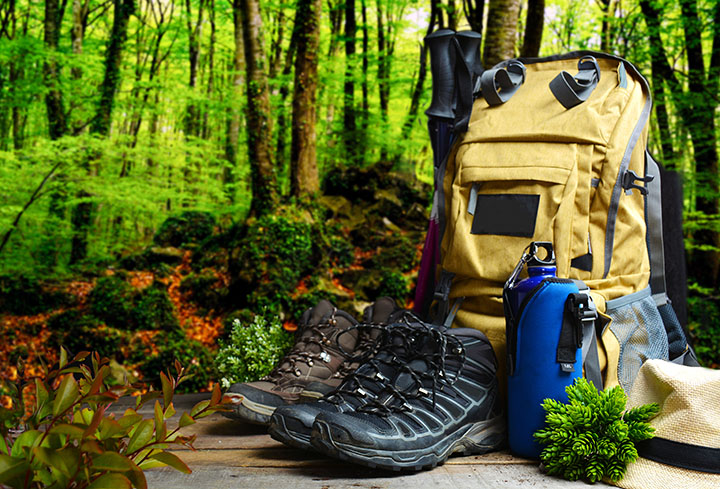 When hiking, there is a tried-and-true list of ten items that are worth bringing in your day pack. The following list of hiking essentials will allow you to be ready and prepared for every hike you go on!
Curious about bringing snacks and water? A good rule of thumb to follow is packing two liters of water per person so you can keep hydrated and feeling great while on the trail! Bringing along food that is high in protein and calories such as trail mix, Cliff Bars, and jerky will aid in keeping your energy levels consistent throughout the day. Adding water and snacks to your daypack will help you stay hydrated and allow you to refuel.
Nature is calling and we at Alpin Haus are here to help you answer that call! Hiking is an excellent activity that is great for your health and will be sure to get you and your whole family outdoors making memories. If you love spending time outside in nature, hiking may be the perfect outdoor recreational activity for you. Ignite your inner wanderlust by diving into hiking!