Reasons to Cross Country Ski
The birds chirping in the trees, the sound of snow crunching under your skis, the crisp serenity of the backcountry, there is nothing like Cross Country skiing. If you're brand-new to Nordic skiing and looking for some info, or already an avid downhill skier looking to switch gears, our team of Cross Country, or XC, experts has put together a list of benefits of coming down the mountain and hitting the trails this winter.
It's Fun!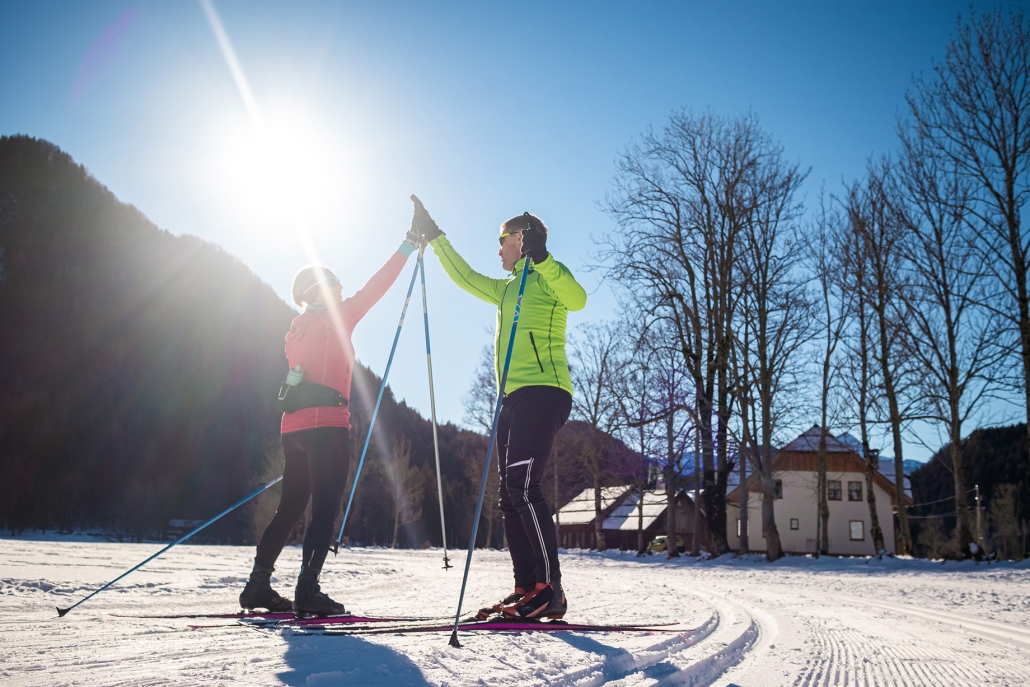 The most important factor in choosing an activity comes down to one question, is it fun? Now, we've been out playing in the snow since 1964, so you could say that we're experts in the field. Take our answer for what it's worth…YES, it's fun! Whether you're hitting the trail with family and friends to create some memories, or striking out on your own for some quiet meditative exercise, there is nothing like being out on fresh snow under a brilliant winter sky while you soak up the season. Go out and play!
It's Great Exercise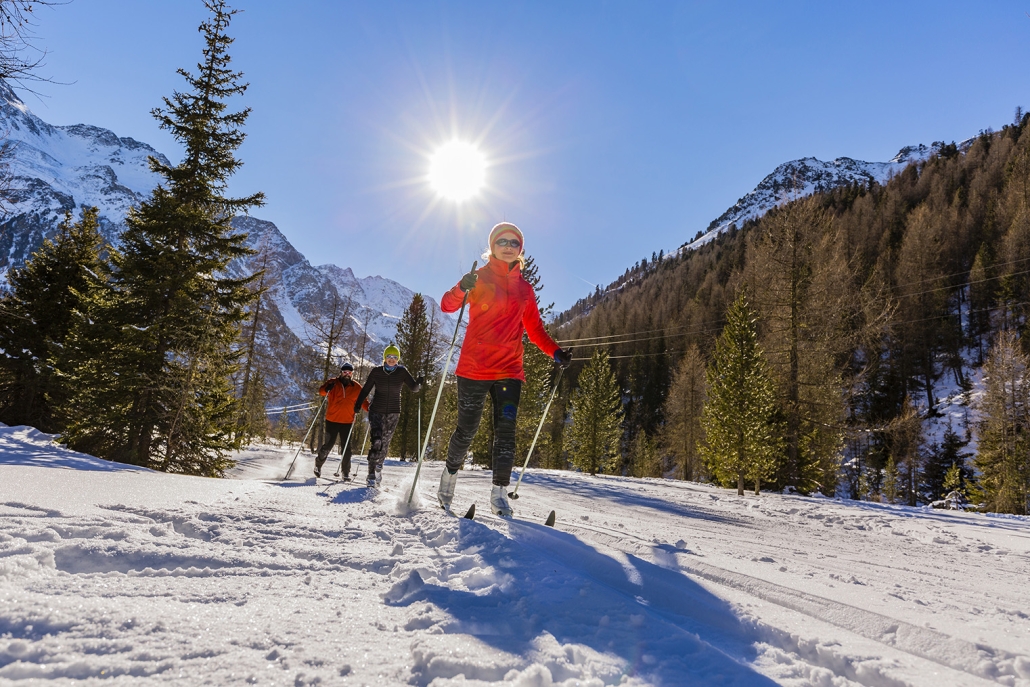 Did you know that just an hour of Cross Country can burn 470 calories for a 130-pound person, and almost 700 for a 190-pound person? True story!
As opposed to Alpine Skiing which uses downhill momentum, Cross Country relies on your arms and legs to propel you down the trail, engaging your major muscle groups and your core. The result is a fantastic workout, no matter what pace you set for yourself, that will promote fat loss, build muscle, strengthen your heart and lungs, and lower your blood pressure! XC is commonly known as the best for of cardio vascular exercise out there! And, as an added bonus, because it's based on gliding across the terrain, cross country is a low-impact sport, so it's easy on all your joints, bones, and ligaments! See, there was a reason Mom always told us to go outside and play in the snow!
Stress/Anxiety Relief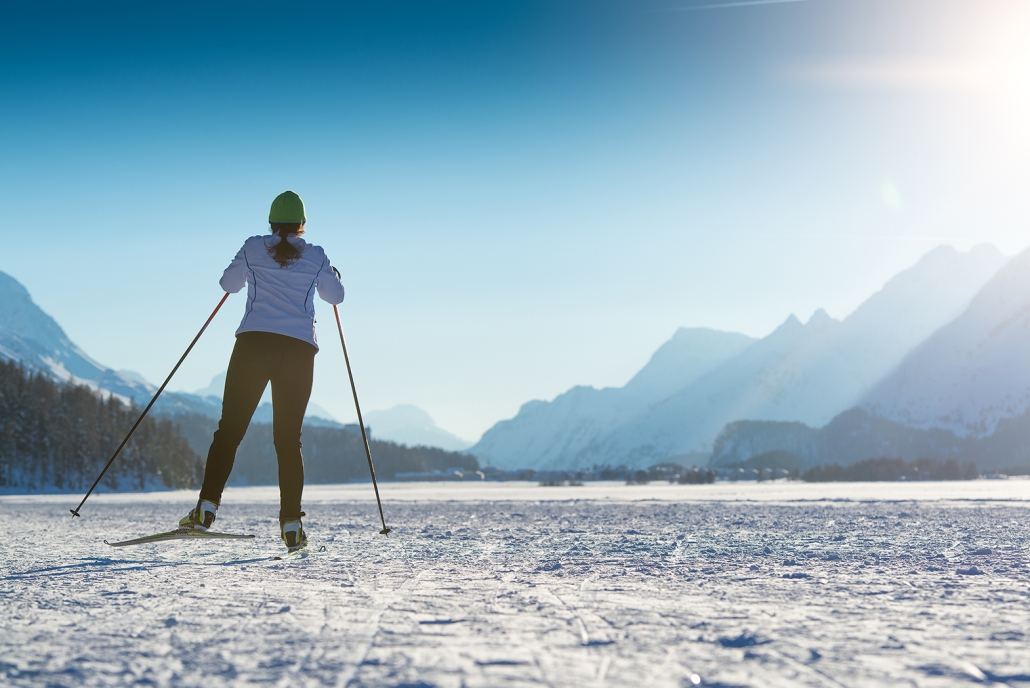 As we mentioned above, Cross Country is great for the body, but we can't overlook the benefits it has on the mind. The combination of aerobic exercise, sunshine, and fresh air can restore a sense of peace, no matter your pace. Studies have shown that the simple act of being out in nature can boost production of all the happy chemicals in our brains and sharped our cognitive function, so if you combine that with the stress relieving effects of the cardio workout, we're looking at a pretty powerful weapon against everyday stress, anxiety, and the winter blues.
Family Fun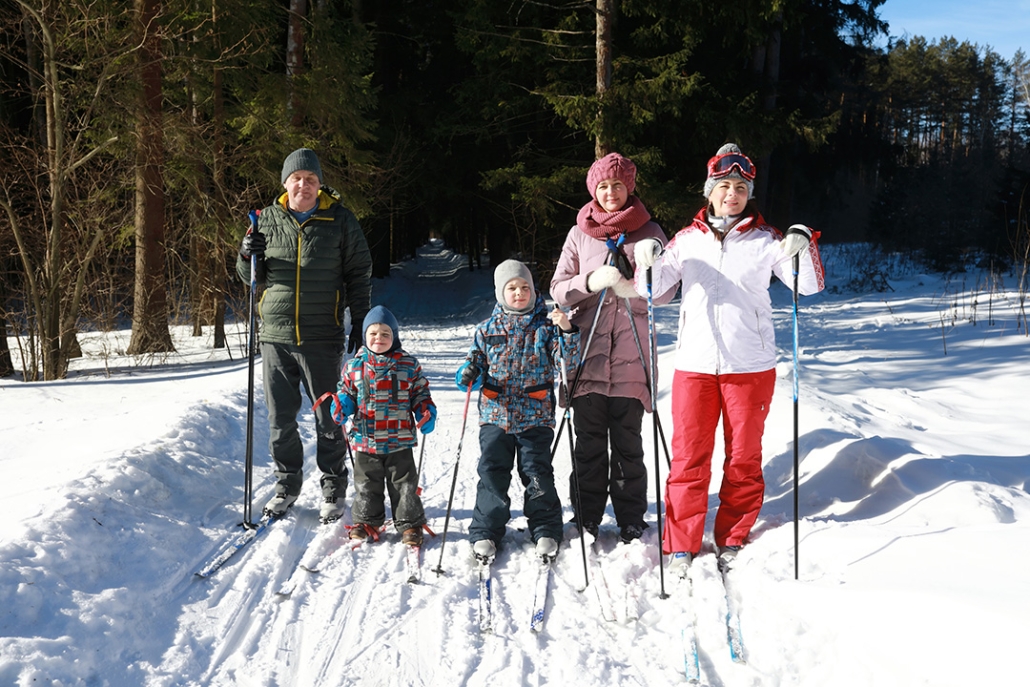 In today's world of social media, streaming entertainment options, our responsibilities at work and home, and the kid's hectic school and after-school schedules, it can be easy for families to feel like ships passing in the night, cramming catch-ups in at the dinner table before they go back about their business. Taking a big time-out is often needed to remind ourselves of what's important, spending quality time with family and friends. One of the big benefits of XC, is its accessibility to all ages. Because you can set your own pace and choose your own terrain, the sport is great for people of all ages and fitness levels, making it a great activity to bring families together and strengthen bonds between kids, parents, and grandparents! Disconnect to reconnect!
It's Accessible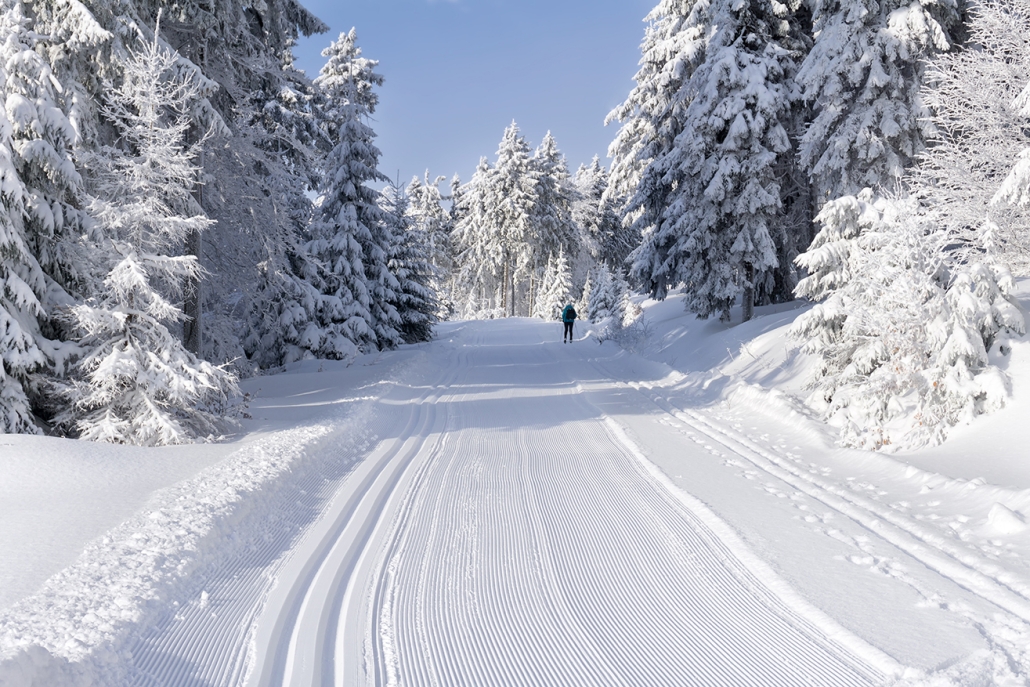 If you live anywhere near Alpin Haus HQ in the Great Northeast, there's a better than good chance that all you'll need to do is step out your backdoor for some of the greatest Nordic Skiing anywhere. You won't necessarily need to pack up family and the gear and head to the mountain for a day out on the trail, because you can participate almost anywhere the snow has fallen (which, for us is everywhere)! Parks, trails, bike paths, and yet-to-be-shoveled sidewalks are all great options for you to step outside and glide!
It's Fun!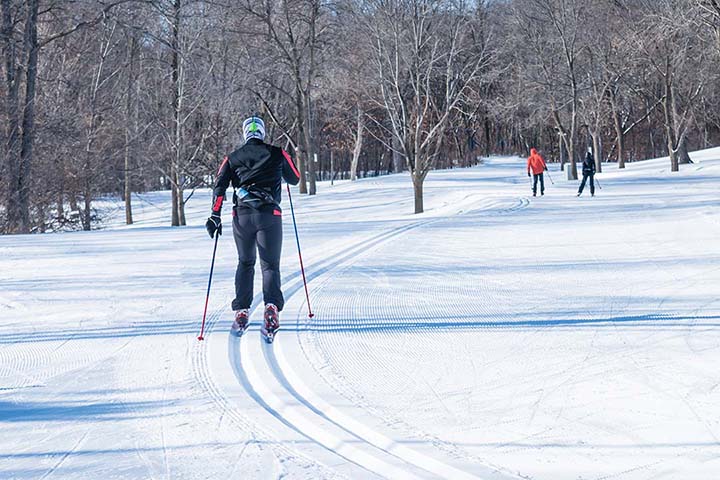 We know this was number one on the list, but Cross County skiing is so fun it made it on here twice!
Keeping it light and fun is job one when it comes to spending quality time with family and friends, and what could be more fun than heading out into nature and taking in the magic of a quiet snowy landscape?
The snow won't last forever, so get out there and enjoy it this year. Cross Country skiing is one of the best ways to reconnect with family, friends, and nature, so get out on the trails and have some real fun this winter. As always, our friendly staff of ski experts are waiting for you at our Amsterdam or Clifton Park Ski Shops, to help with any questions and Cross County skiing needs you might have.
https://alpinhaus.com/wp-content/uploads/2022/01/family-cross-country-skiing.jpg
1015
1522
TroyWeb
https://alpinhaus.com/wp-content/uploads/2022/09/alpin-haus-logo-white-300x125px-1.png
TroyWeb
2021-11-15 16:02:14
2022-10-13 14:19:52
Reasons to Cross Country Ski