PB S'mores Recipe
The weekend is almost here.  Are you ready to try a Peanut Butter S'more? Also known as, the 'PB S'mores' S'more. 
While we prepare to get ready to hit the campground, we don't want to miss out on packing our favorite campfire dessert ingredients. S'mores give us a very sweet reminder of what family, fun, and being outdoors is all about.
They also bring excitement when we all wait in anticipation for the marshmallows to finally turn into a golden brown.
Camping isn't the same without a delicious campfire treat to look forward to as the sun goes down, and we all huddle by the fire.
It's essential to keep all of the sweet-tooth campers happy! 
Many of us love the classic taste of the traditional s'more with chocolate, marshmallow, and graham crackers. We wanted to give the classic a twist and add a Reese's Peanut Butter Cup to melt on the S'more stack.
We've got a Peanut Butter S'more recipe to take camping with you! Bring the kids, bring your friends, build some s'mores and make summer memories with this recipe from our campfire to yours!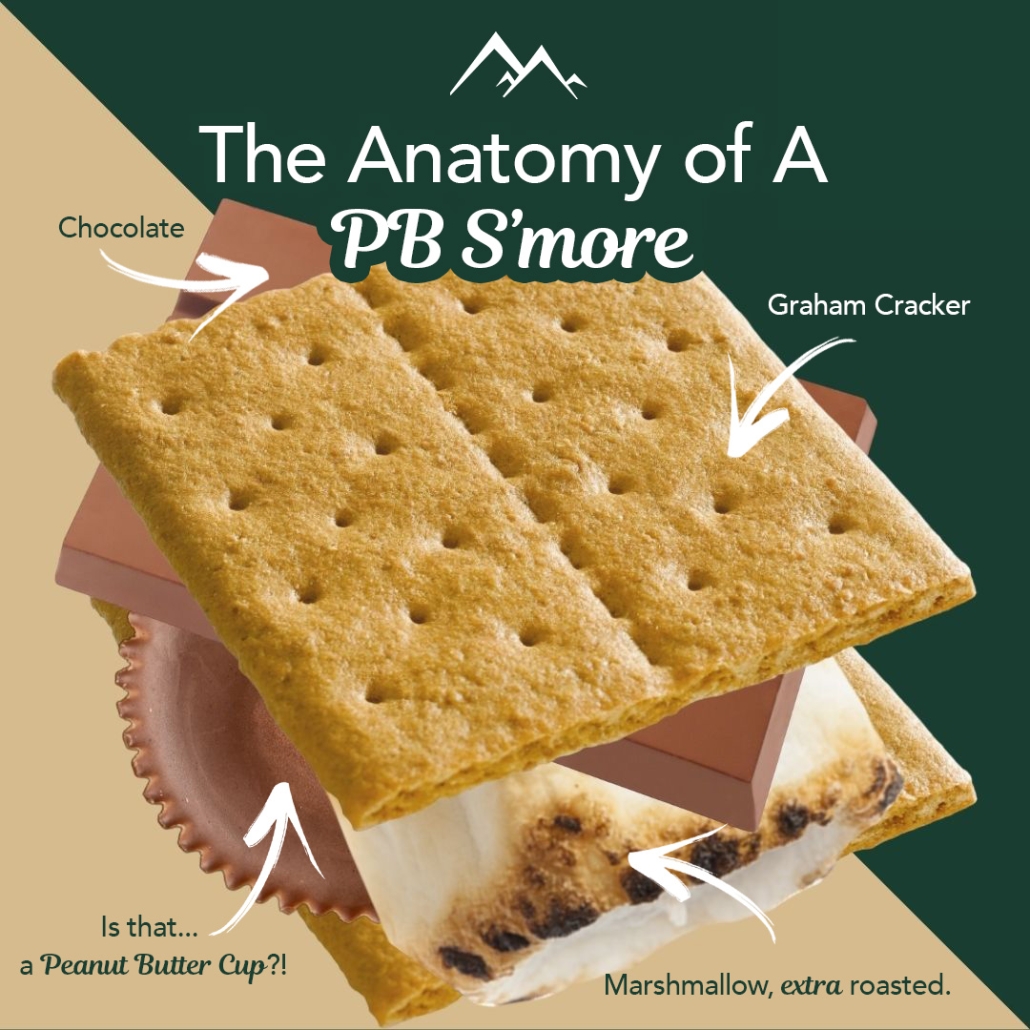 PEANUT BUTTER S'MORE INGREDIENTS
. Original Honey Graham Crackers
INSTRUCTIONS:
Place your marshmallow or mallow(s) on the
Wilcor Campfire roasting stick.
Place the roasting stick over the fire. Wait until the marshmallow crisps and turns brown on the edges. Break your honey graham cracker in half and add one Reese's Peanut Butter Cup (Or two if you are feeling adventurous) and a piece of chocolate on top of the graham cracker. Place the hot marshmallow on top of the graham cracker, chocolate and Peanut butter cup and watch the peanut butter, chocolate and marshmallow melt together. Top your PB S'more off with another graham cracker and enjoy!