4 Fall Foliage Hiking Destinations in the Northeast

It's that time of year again…Fall is upon us and as avid leaf peepers, we want to spread our love of harvest season with this list of 4 fall foliage hiking destinations! Ah, Autumn. What's not to love? Sweater weather…Pumpkin spice lattes…And of course, the stunning scenery of the Northeast. 
People from all over the world travel to New England and New York State to take in the vibrant splendor of our world-famous fall foliage. Did you know that Adirondack Park in Upstate New York hosts approximately 12.4 million visitors per year?  
Living in the Northeast does come with its perks. We're lucky that these vibrant landscapes are within easy driving distance of us! This blog will explore some amazing regional hiking destinations for avid leaf-peepers and outdoors enthusiasts! If you're looking for inspiration for your next day trip, consider planning to explore the following hiking locales!  
1. Vroman's Nose, Middleburgh, NY
If you're looking for the perfect local leaf-peeping day trip, look no further than the Vroman's Nose Trail Loop. It is conveniently located in Middleburgh, New York off of Mill Valley Road. This trail boasts a beautiful view of the Schoharie Valley's pastoral landscape.
Pro tip: A great resource for locating hiking trails is Alltrails which has both an online platform and a mobile app!
If you live within proximity to our Alpin Haus flagship store in Amsterdam NY, then Vroman's Nose is the perfect local hiking spot!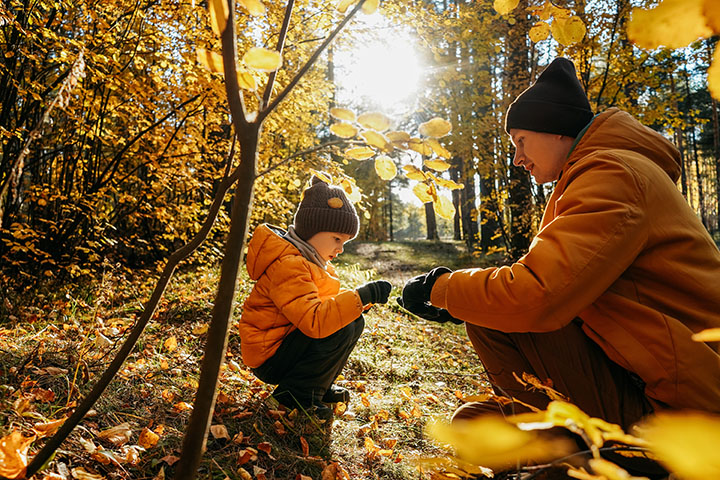 In terms of Autumn activities, Schoharie Valley is home to some lovely eateries, shops, and local farms. For instance, the Apple Barrel Store + Café is an excellent tourist spot that is an easy fifteen-minute drive from Vroman's Nose. This small, local business is a great place to buy gifts for the holidays and to enjoy lunch in their super adorable café!  
Another fantastic post-hike spot is The Carrot Barn with their delicious bakery and wide array of farm fresh produce! During Autumn, The Carrot Barn has a wide array of pumpkins to choose from too!
2. South Kent Pond, Killington, VT
The Green Mountains are set ablaze with the vivid oranges, reds, and browns of Autumn. Visitors flock from all over to take in the warm hues of Vermont's idyllic fall landscapes.  
Located in Gifford Woods State Park, the South Kent Pond trail is known to be a go-to spot for hikers seeking leaf-peeping opportunities! Popular amongst native Vermonters and visitors alike, this hike is classified as an easy out-and-back trail that is 1.3 miles in length. The path offers beautiful scenery of the lake, and the fall foliage makes the already gorgeous view stunning! If you're looking for an easy and pet-friendly fall foliage trail that borders a beautiful pond, then this trail may be perfect for you! 
Did you know that the optimal leaf-peeping season differs depending on where you are geographically? Even in the Northeast, the time windows in which the leaves change color varies.  
 Pro tip: A great resource to use to time your Autumn hiking trips is fall foliage maps. They can assist you in determining the best time to peep those brilliant autumn leaves!
In Vermont, the leaves begin changing in early September. It is said that fall colors are most vibrant and full in Northern New England from late September to mid-October (though this does vary slightly from year to year). Typically, the leaves tend to change sooner in more northern climes. Therefore, the fall foliage on the mountain you're planning to hike may be different than the trees in your backyard!  
3. Kane Mountain, Caroga Lake, NY
Another excellent fall hiking destination is Kane Mountain! This trial is conveniently located off of Green Lake Road near Caroga Lake, New York in the Shaker Mountain Wild Forest. 
This trail is a moderate level of difficulty with a length of 2.1 miles and an elevation gain of 626 feet. This fall hiking destination is kid-friendly, and dogs are welcome so long as they're on leash! Arguably, one of the coolest aspects of this hike is the fire tower at the summit which boasts a beautiful panoramic view of the southern Adirondacks (A great spot for photos)!  
Did you know that Adirondack Park was created in 1892 and covers one-fifth of New York State? (That's roughly the size of the state of Vermont!)  
Another lovely gem in this area is the Stewart Lake trail that offers flatter, less strenuous terrain and gorgeous views of the water (think about the fall foliage reflecting off the surface of the water)!  
Pro tip: As Autumn is a transitional season, don't forget to dress in layers and pack for success! Our Alpin Haus Ski Shop on Route 30 in Amsterdam and in Clifton Park doesn't just sell ski apparel, we've also got you covered when it comes to hiking gear!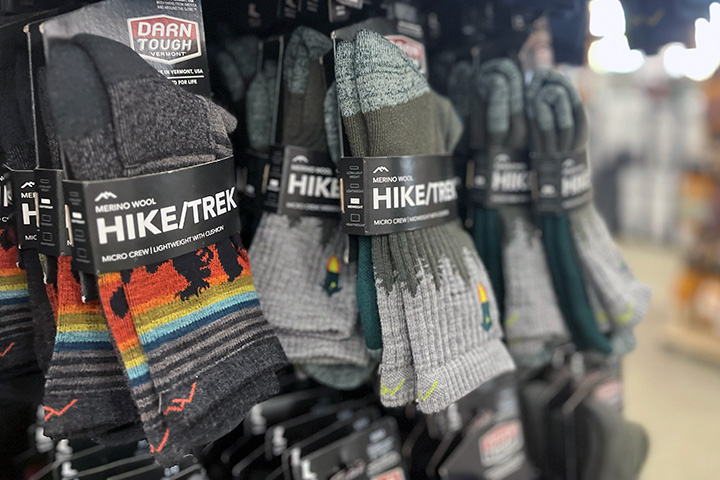 4. Hadley Mountain, Stony Creek, NY
If you're seeking an Autumn hike that is more challenging than Kane Mountain but also has splendid views (and a fire tower!), a day trip to Hadley Mountain may be what you're looking for! Located in the southern Adirondacks, close to Hadley, New York, this hike is moderate in difficulty, and is 3.2 miles with an elevation gain of 1,525 feet. 
Pro tip: Don't forget to bring along your camera to capture the stunning contrast of the native evergreens against the warm hues of Autumn!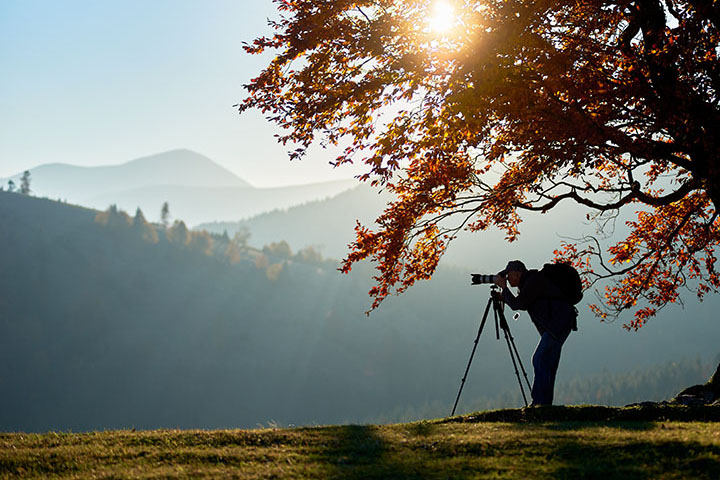 This fall foliage hiking destination is perfect for outdoors enthusiasts! Lace up your hiking boots and make your way to the Hadley Mountain trailhead this fall!  
Autumn in New York and New England is a genuine delight.This season is the perfect time to venture outdoors and fully embrace all that the Northeast has to offer! Hit the trails this Autumn and peep some brilliant fall foliage!