4 Destinations for Portable Grills
Packing up your picnic basket doesn't mean that you'll need to settle on your menu choices, because Weber's line of portable grills allows you to have all the comfort (foods) of home, no matter where you go. Despite its size, the full-featured compact Weber Q 1200 doesn't trade portability for functionality, and the available add-ons take this grill to the next level, making your campsite feel more you're your kitchen. This week were taking a look at four of our favorite destinations for portable grilling.
Let's take this grill on the road!
Campsite Cooking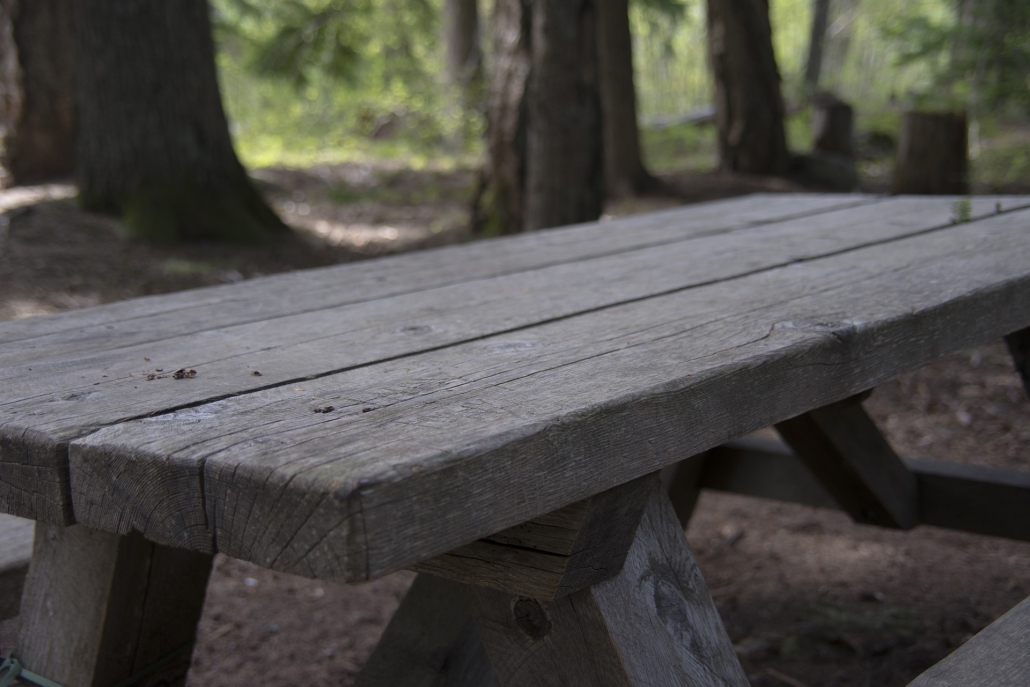 Bug spray, check. Camping chairs, check. Ingredients for smores, check. Weber Q 1200 Portable Tabletop Propane Grill, check.
When loading up the camper for your weekend away, don't forget that hot dogs on a stick over an open flame isn't your only dinner option. Pack a portable propane grill like the Weber Q 1200 and be the envy of the RV park.
The push-button ignitor, built-in lid thermometer, and cast aluminum lid of this table-top unit will make your campsite cookout feel like more like a backyard barbecue. Pick up the Q Griddle and stainless-steel veggie basket to expand your menu choices and give yourself the flexibility to cover all three meals without making compromises (sorry kids, no Smores for breakfast this time).  If you're in need for some inspiration, Weber has recipes for every type of griller to beef up your menu and get you cooking.
Pro Tip: Prep your meals ahead of your trip in zip-top storage bags and store them in the cooler to get your grub on the grill faster and get back to enjoying nature.
The Park Picnic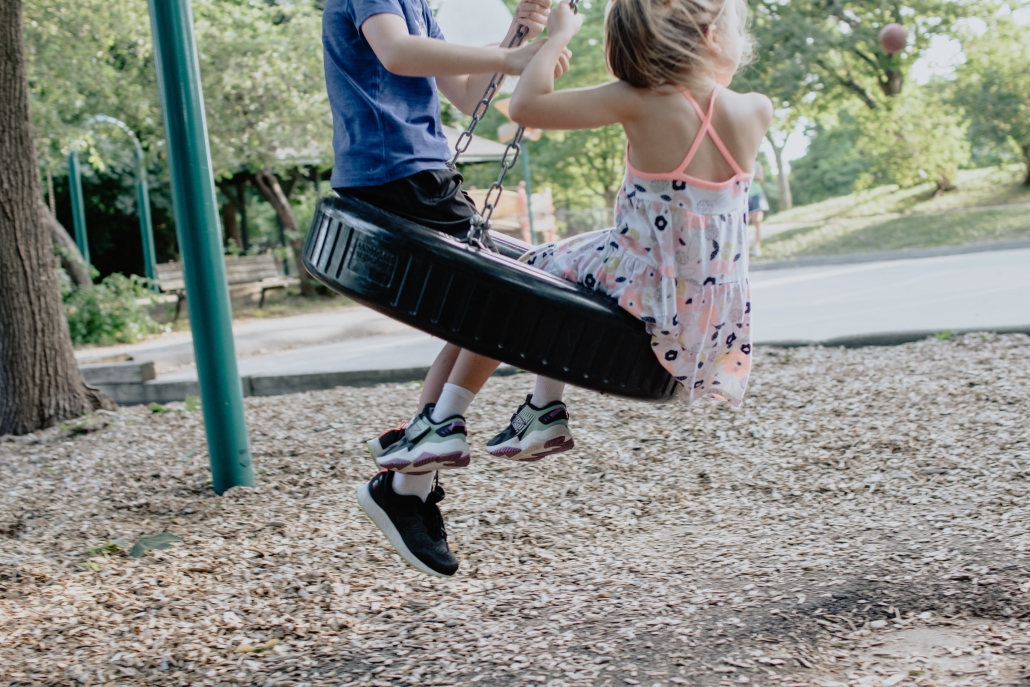 The whole family is hungry after spending a picture-perfect, sun-soaked afternoon at the park. Luckily, you don't need to worry about waiting your turn at the public grill, or the next family in line tapping their watches while you cook, because you brought your portable Weber to this picnic! The Q 1200 boasts a 189 square inch cooking surface, which is enough room to grill up about 9 hamburger patties at once.  That kind of room allows you to get everyone's dinner plated at that same time, not leaving you to choose between feeding the family in shifts or eating a cold burger. The kids will be full, happy, and back to putting some fresh grass stains on their clothes in no time!
Pro Tip: It can be easy to forget something in the bustle of getting out the door, so make your picnic list ahead of time before the rush, to ensure that nothing slips your mind. We like to print out this checklist of picnic necessities and stick it on the fridge the night before!
Tailgating Grilling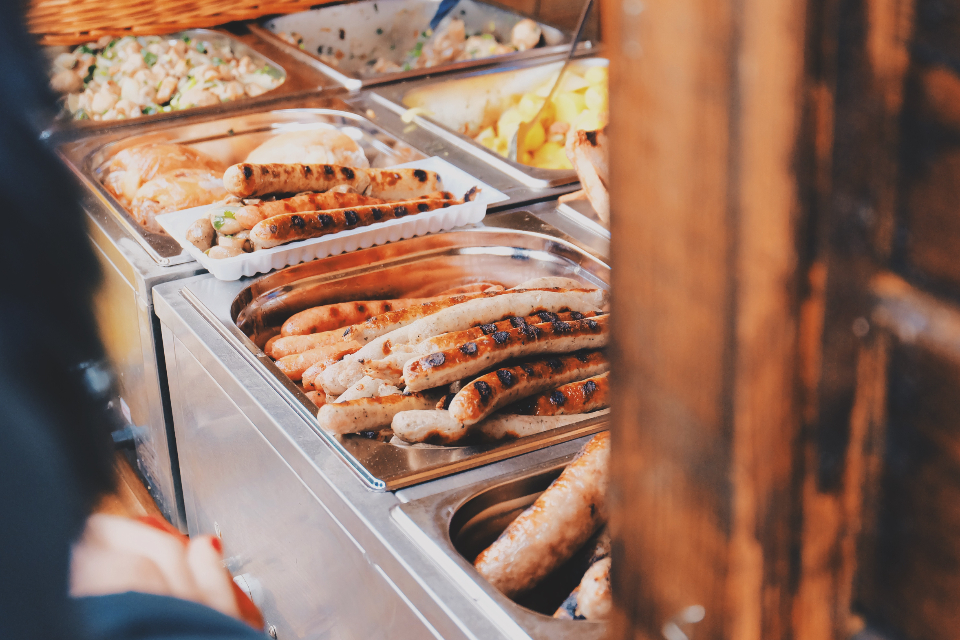 The morning of the big game has arrived and you've got the car packed with all your parking lot party essentials. Folding table, camping chairs, plastic cups, coolers, plenty of ice, twelve pounds of loaded nachos and…frozen beef patties for your old dusty camping grill?
Now's the time to take your portable grilling game, and your tailgate eats, to the next level! With the Q 1200's optional 20lb propane tank adapter, and the 18-20 hours of cooking time that a tank that size brings to the party, you're not limited to standard parking lot fare.
Suddenly, burgers and dogs can be upgraded to slow cooked beef brisket and short ribs courtesy of your new portable pit. If you're new to cooking slow and low on a gas grill, you can follow this handy guide and you'll be watering mouths far and wide across the breadth of your culinary domain (the parking lot) in no time.
Pro Tip: Be sure to check with the stadium's rules and regulations regarding tailgating, and specifically about the type of fuel they allow on premises, or you could be dealing with a ticket that's not of the "50 yard line, 10th row" variety.
The Beach BBQ

The only thing worse than pack mule-ing  a days' worth of beach supplies a half mile across the hot sand is having to drag your grill behind you at the same time. The beach is a place to relax and pulling the small wheels of my everyday grill through the challenging sea-side terrain is most definitely not my favorite way to unwind.
At only 22 inches wide, 17.4 inches tall and 16 inches deep, the Weber Q1200 is small enough to be carried by one beast of burd…er, person, even if they're already weighed down with all the other sunny shore sundries for beach day.
The built-in side tables of this compact cooker fold out from the grill top and act as great place to keep your cooking utensils and supplies out of the sand, and the removeable catch pan's disposable drip tray make it simple to leave the beach as beautiful as it was when you arrived.
Pro tip: Checking to see if portable grills are permitted on the beach before your trip is always a good idea. If prohibited, consider a tailgate dinner and see our tips above!
No matter where you decide to get away, packing a portable grill ensures that you won't sacrifice a great meal for a great locale. Stop in and see us for our full selection of Weber products and keep an eye on our social media this summer for our resident Grill Master's cooking tips and recipes. Happy grilling and bon appètit!
---