4 Reasons to Try Snowshoeing This Year
Have you found yourself feeling a little cooped up since the temperatures began the drop and the snow began to fly this year? Looking for a fun, family friendly, affordable way to fend off that cabin fever?
If so, it sounds like snowshoeing could be the perfect fit to get you out and raise your spirts and overall fun quotient this season!
Our team of outdoor fun experts have put together this quick-read list of reasons to strap on a pair of shoes and head out to experience the wonderland waiting just outside your door.
It's Great Exercise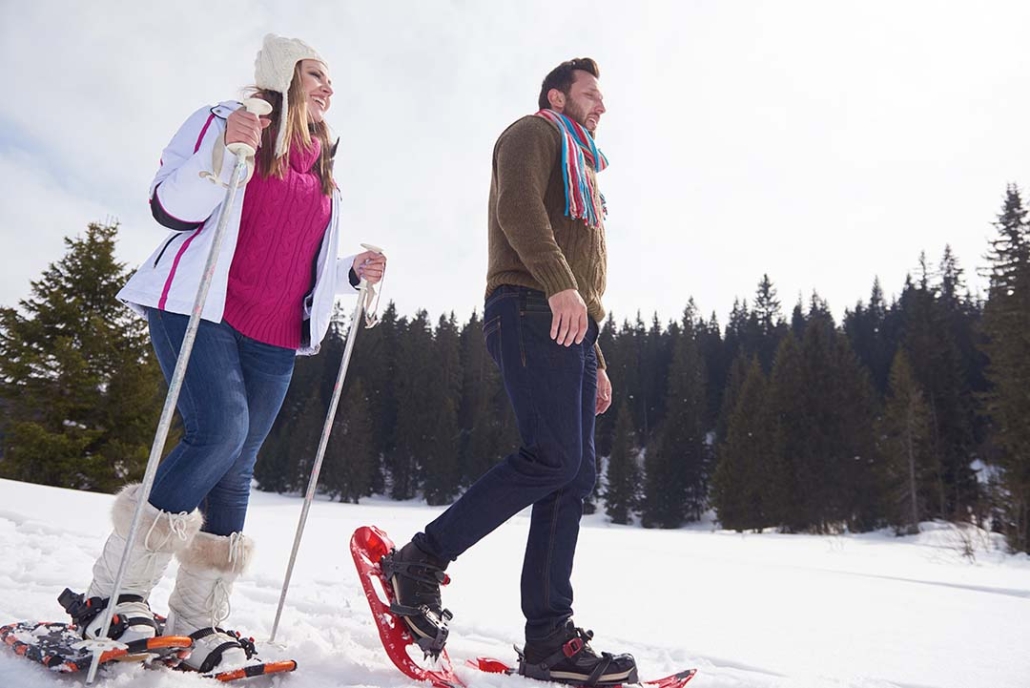 It's easy to settle for the warm confines of the gym or the treadmill in your cozy home this time of year, but getting outside and getting in some cardio (or cardiSNOW, if you will) under a brilliant blue sky, immersed in the winter wonderland of our area, is in our humble and certainly biased opinion, a MUCH better option!
Hitting the trail is a great way to stay active during the chilly months. Did you know that snowshoeing burns an average of 600 calories per hour for a 155-pound person? In fact, shoeing burns around 45% more calories than walking or running at the same pace! If you're looking to up your exercise game in the new year, get outside in nature, get a good deep breath of that fresh air, and feel the burn!
It's Affordable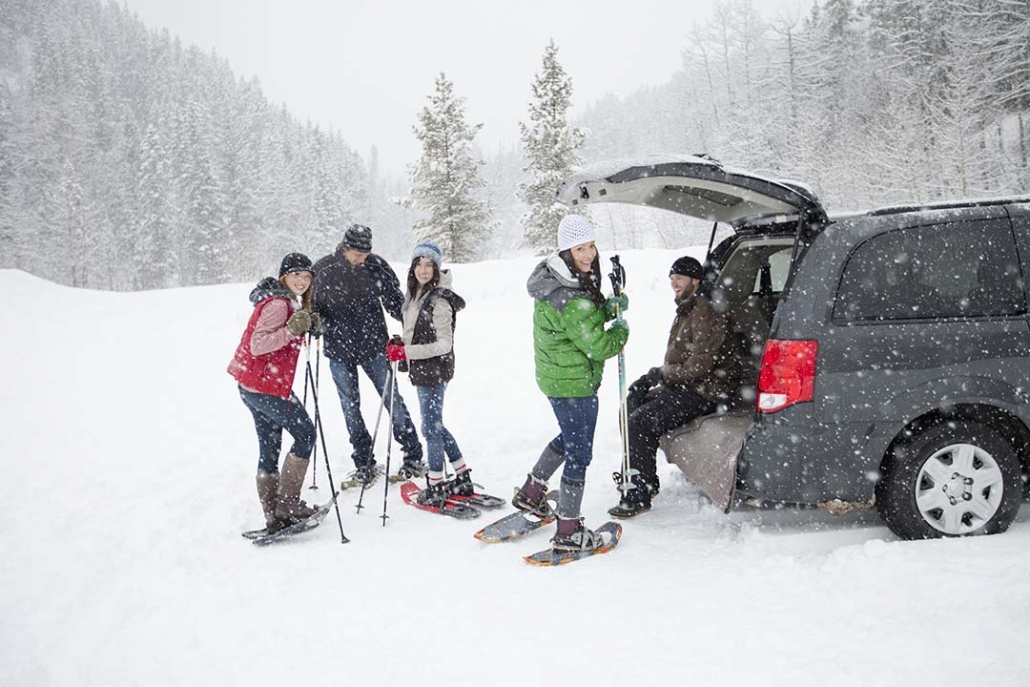 Snowshoeing requires little gear, especially for those of us just getting started. This makes the sport easy and affordable, which in turn, allows you to be spontaneous and get out in the fresh air anytime inspiration (or a big storm) strikes!
It's Easy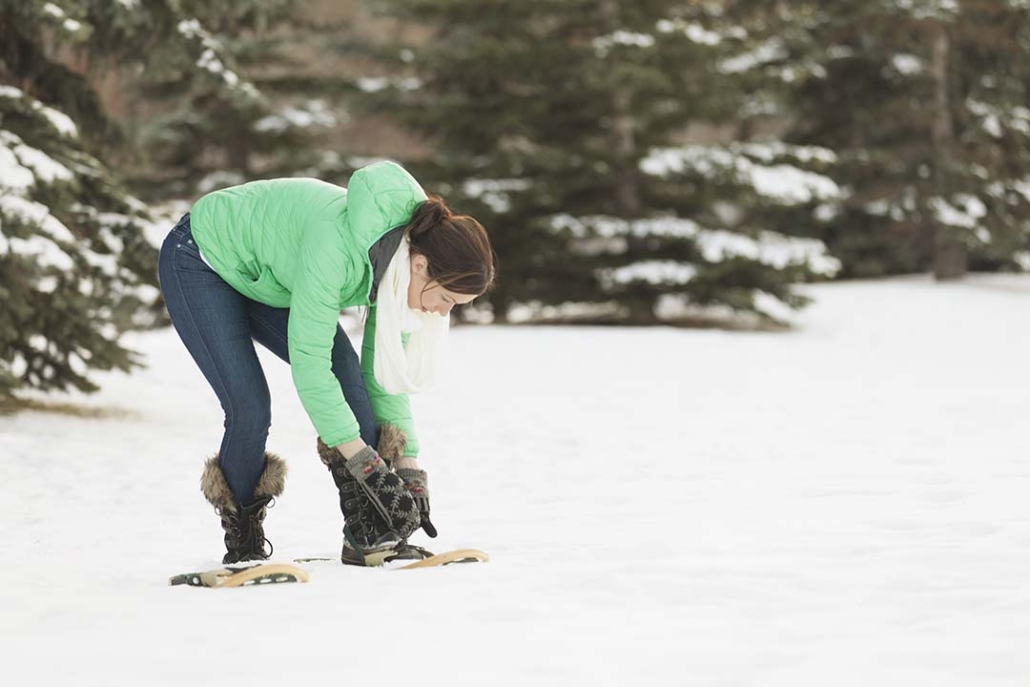 If you know how to walk, you know how to snowshoe. Unlike other winter sports that may require lessons or practice, shoeing can be as simple as choosing your trail (or path, park, sidewalk, yard, or wherever snow has accumulated), strapping on a pair, and putting one foot in front of the other. There are, of course, more advanced techniques (up and downhill, running, etc.), but if you're just getting started out, we'd suggest sticking to walking on flat ground anyway. AllTrails is great resources to find trails and mountains near you, and is full or photos and reviews from those who have blazed the path before you, so you really know what you're in for before heading out the door.
It's Fun for the Whole Family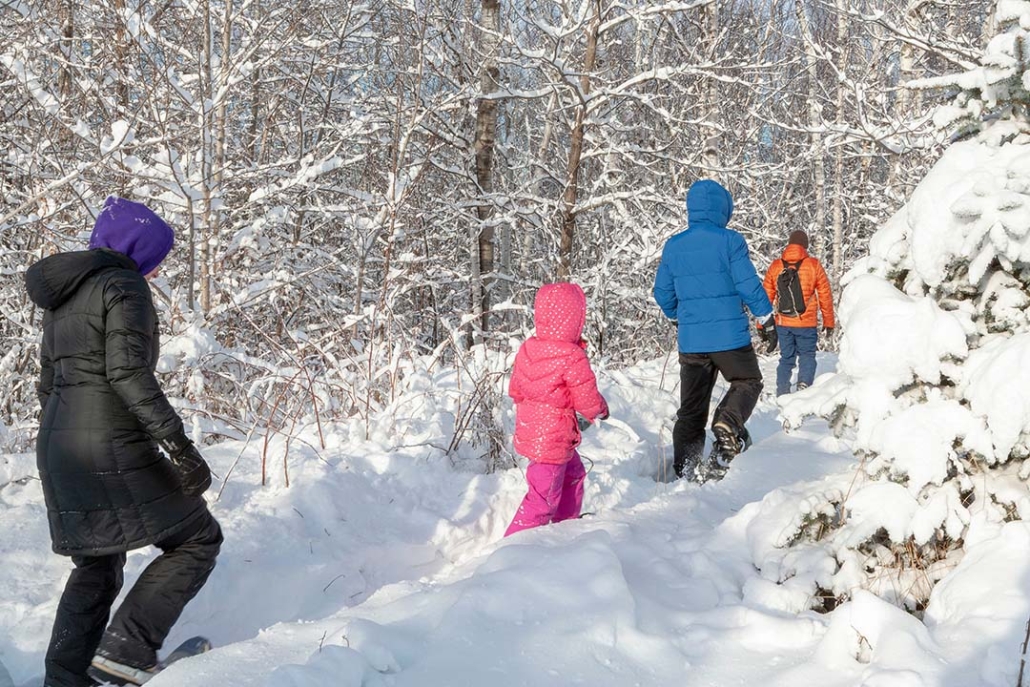 Here's a fun fact: According to TechJury, in 2021 the average American checked their phone an average of 63 times per day and totaled an estimated 5.4 hours of daily device use. Millennials spent an average of 12 hours on their phones each day!
In a world full of readily available distractions (like the device you're reading this article on), it can be easy to lose track of time. Our motto is to Disconnect to Reconnect by putting down the devices and spending some real facetime with your loved ones. For all the reasons above, snowshoeing is an extremely accessible, cost effective, and most importantly FUN way to get outside and have an adventure and some laughs with kids. They'll be grown up before we know it, hitting the trails with children of their own, making it all the more important to seize the (snow)day and make some memories out there now! We carry Atlas shoes for every member of the family and every skill level.
Some of our customer's favorites:
Stop into our Amsterdam or Clifton Park Ski Shops and take a look at our selection of Atlas snowshoes. Our team can help you to choose the right size and model for your specific needs, and get you started down the path (or trail, or park, or mountain) on your new adventure. Get outside and play in the snow with Alpin Haus, your source of winter fun since 1964!