How to Choose Your Snowboard
It's time for a new (or first) snowboard! Congratulations! Before heading out on the mountain, we'll need to find the perfect board that fits you. Finding the best snowboard for your needs comes down to your expertise level, your preferred riding style, and what your favorite terrain to shred is. So, before you head out to the hill, take a look at this quick read, then stop into our ski shops on Route 30 in Amsterdam or at Clifton Park Center and we'll get you on the slopes in no time!
Beginner Boards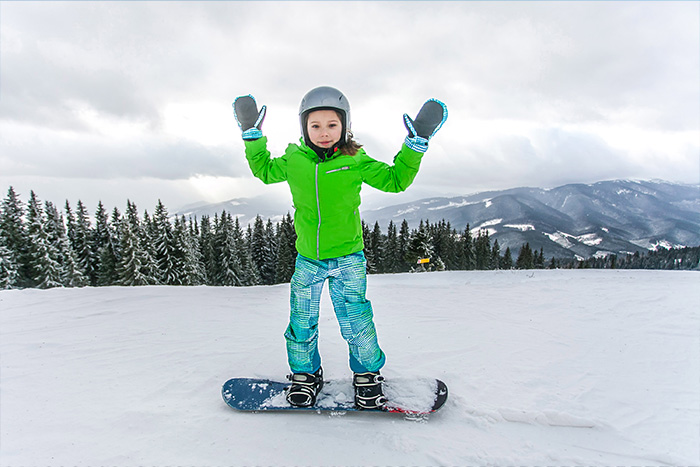 Just getting out there and getting your legs underneath you? There's a board for that.
Typically, a beginner will be on a shorter, more flexible board that will allow more 'give' and forgiveness when entering and exiting a turn. All-Mountain boards are great for beginners and are preferred by many due to their versatile design. These snowboards can be ridden both forward and backwards and can tackle every condition from fresh powder to rougher terrains.
Preferred Riding Style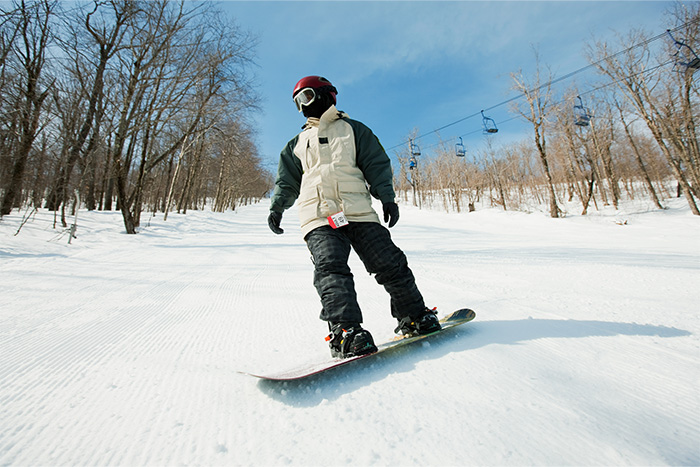 Are you into freestyle, cruising, backcountry riding? You'll want to choose a board that fits your preferred riding style to maximize your fun out there!
For example, riders who spend the majority of their time riding at higher speeds on velvety smooth groomers might select a stiffer, longer, camber shaped board for optimal edge grip. The narrower and stiffer design of an Alpine snowboard allows faster speeds and tighter maneuverability on the mountain.
Park and glade riders will select shorter, more flexible, rocker shaped freestyle boards that allow for maximum maneuverability and performance in parks and half pipes. Typically symmetrical in shape, these boards allow riding in both directions.
Snow Type/Terrain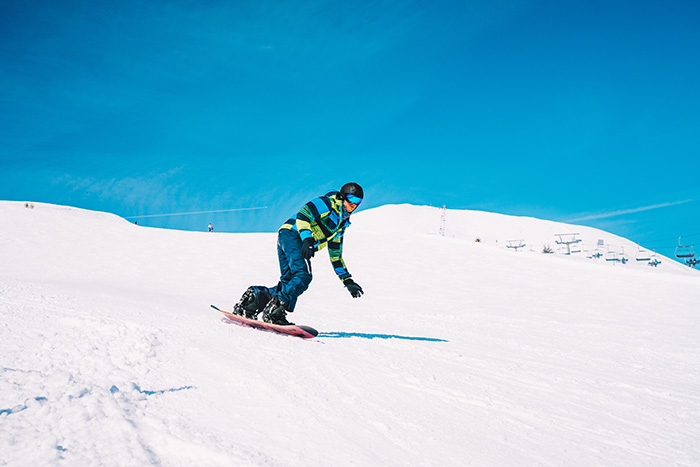 Selecting which type of board is right for you has just as much to do with your favorite terrain as anything else. Riders who head to mountains that get hammered with fresh powder will often select longer, wider boards for maximum floatation on top of the snow; while riders who go to mountains with lower total snowfall will benefit from a smaller, camber style board. There's a board type for all terrains, be it powder, backcountry, the park, or whatever you love to shred the most, and our helpful Ski Shop team will be happy to help you pick the best one for you!
Whatever your level of experience or favorite type of hill to run, Alpin Haus will have the perfect match for you! Come into either our Clifton Park or Amsterdam Rt 30 Ski Shop for helpful information and expert guidance on which snowboard is the best fit for you and your style.